Workouts

Our FRF Workout programs support the mission.  These workout programs will help you get in shape, lose weight, get stronger, get leaner, AND perform better on the fireground and in LIFE.
Its back for 2019! The Next Round will Start March1st!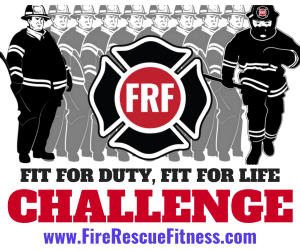 Win Cash and Prizes and get fit for duty in 2019.  Thousands of dollars in cash and prizes will be awarded to Firefighters, EMTs and Medics, the FRF Fit for Duty Challenge was created to help change the fitness culture of the fire service and to provide participants with a complete workout program, nutrition guidance, coaching and motivation. 
CHALLENGE IS CLOSED.
The next round of the Challenge will run March 1st to April 30th. 
But, I have a NEW 28-day Quickstart program for you!  It includes the NEW FRF App, eating guides, workout calendar, coaching access... Everything you need to prep for the Challenge and to get leaner and stronger. 
Not Interested in the Challenge? Look at the other great FRF Workout Programs.