Its back for 2019! Take the FRF "Fit for Duty" Challenge.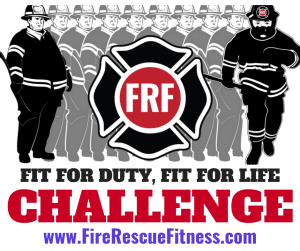 Win Cash and Prizes and get fit for duty in 2019.  Thousands of dollars in cash and prizes will be awarded to Firefighters, EMTs and Medics, the FRF Fit for Duty Challenge was created to help change the fitness culture of the fire service and to provide participants with a complete workout program, nutrition guidance, coaching and motivation.  The first round of the Fit for Duty Challenge starts soon.
FRF Workout Programs deliver results...