FRF Workout Programs deliver results...
Check out the other programs Fire Rescue Fitness offers...
All these FRF Workout Programs include eating guidelines, coaching group, and recipes.
Follow Fire Rescue Fitness on Social Media.
Top FRF Blog Posts this month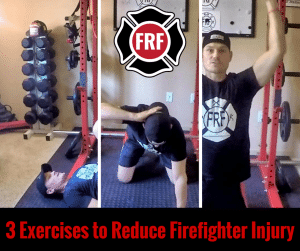 Shoulder pain, knees ache, back hurt? These are common themes for firefighters bodies. Aches and pains are common but they don't have to be. Here are 3 exercises that will help alleviate those aches and pains and help you perform better on (and off) the fire/rescue scene.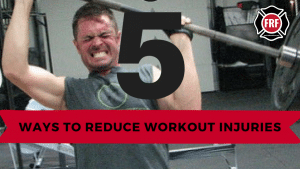 Reduce injuries with these fitness tips. Some people know exactly when it happened. They may have heard a pop in their shoulder, or felt like someone slapped them hard across the back of their leg. For others, it wasn't a sudden snap that sidelined their workouts; it was just gradual overuse that caused joints or