FRF Workout Programs deliver results...
Check out the other programs Fire Rescue Fitness offers...
All these FRF Workout Programs include eating guidelines, coaching group, and recipes.
Follow Fire Rescue Fitness on Social Media.
Top FRF Blog Posts this month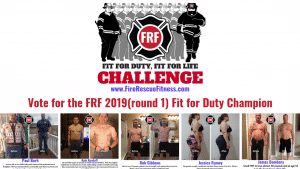 Congratulations to all the 2019 FRF Fit for Duty Challenge participants! This year over over 100 Firefighters, EMTs and Paramedics entered their results.  There were many inspiring results and stories showing how the Fire Rescue Fitness Workouts have helped change lives and careers. The intention of the Fit for Duty Challenge is to help motivate others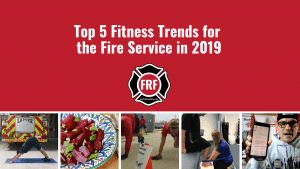 Are you seeing these fitness trends in your firehouse yet?
Excuses are like____________ (fill in the blank). We all have them and use them… But, do you (personally) let excuses impede  your fitness progress?  That's really a trick question.  If we are all brutally honest with ourselves we know that excuses are inevitable and using them is going to happen. The trick however, is to