As a special gift to our loyal FRF Nation…
Get our 3 best FRF Workout Programs and a special Bonus for over 50% OFF!
I want to help you (and your crew) make 2018 your "fittest" year ever. So, I created an incredible offer for the FRF Nation. (Hurry! Only Valid until May 1st, 2018.)
Get FRF in 2018 (Limited Time Offer)- Get the 3 best FRF Workout Programs, the "New" Eating Guidelines, the "New" recipe book and special bonus program all for only $49!
The Get Fire Rescue Fit in 2018 Workout Bundle Includes: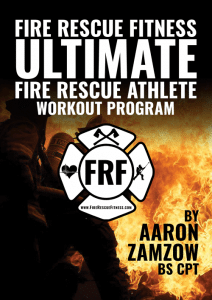 FRF Ultimate Fire Rescue Athlete Workout
This program is for the fire rescue athlete that has been working out off and on and needs a good firefighter workout program to follow. The FRF Ultimate will get you stronger, leaner and moving more efficiently on the fire ground. This is our most popular program… and it works! This is the most comprehensive workout system for Firefighters, EMTs and Paramedics. It will improve every aspect of your fitness (conditioning, strength, cardiovascular recovery, core power) and make you strong, lean, athletic and efficient. The workouts are easy to follow with exercise tutorials and are very practical. This program is 20 years in the making and is endorsed by thousands of fire rescue athletes and elite trainers.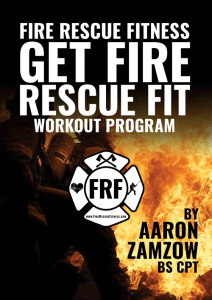 The "New" Get FRF (Fire Rescue Fit) 8-week Workout
Not a lot of equipment….no problem. This workout program utilizes body-weight and routine firefighting equipment to create fun, efficianet and effective workouts. This is a great program to do with your crew or even at home. This program will help you lean up and increase strength with functional fireground movements. Do this program alone or after you complete the 12-week FRF Ultimate.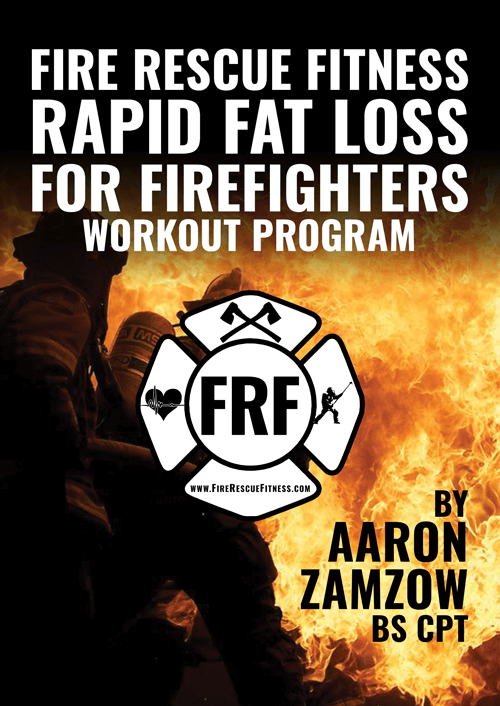 The FRF Rapid Fat Loss Workout
The Rapid Fat Loss for Firefighters program was designed for those Fire Rescue Athletes that want to get leaner and stronger in only 6 weeks. This comprehensive Fat Burning Program creatively integrates fire ground movements, crew workouts, 10-minute metabolic interval overhauls, challenge workouts and will get you stronger, leaner and more efficient on the fireground. This program is intended for those Fire Rescue Athletes that have fallen off the fitness wagon and need an efficient plan to help get their turnouts and uniform fitting better.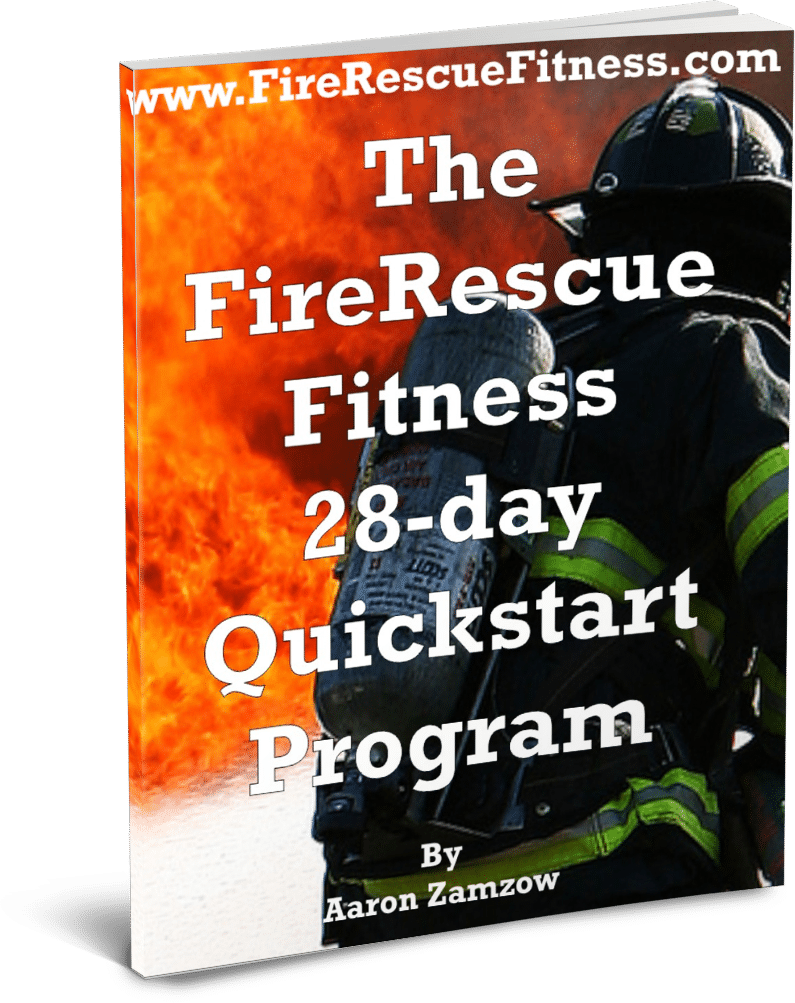 Bonus Workout- The 28-day FRF Quickstart Program
Not sure where to begin? Has it been years since you worked out consistently? Do You need to lose 30, 40, or more pounds? This Quickstart workout will help you get back on the right track. This workout will introdcue you to the FRF Workout Rationale and "ease" you back into shape. This is a great starting point if you are unsure of your current fitness. Start here then graduate to the FRF Ultimate or Get FRF Workout.

Gym Companion and Log Sheets for Each Workout Program
Get the Log Sheets and Gym Companions for each workout program. These are supplemental "bonus" materials that can easily be printed from any home printer and taken to the gym to record and follow workouts.
The Get Fire Rescue Fit in 2018 Workout Bundle Includes: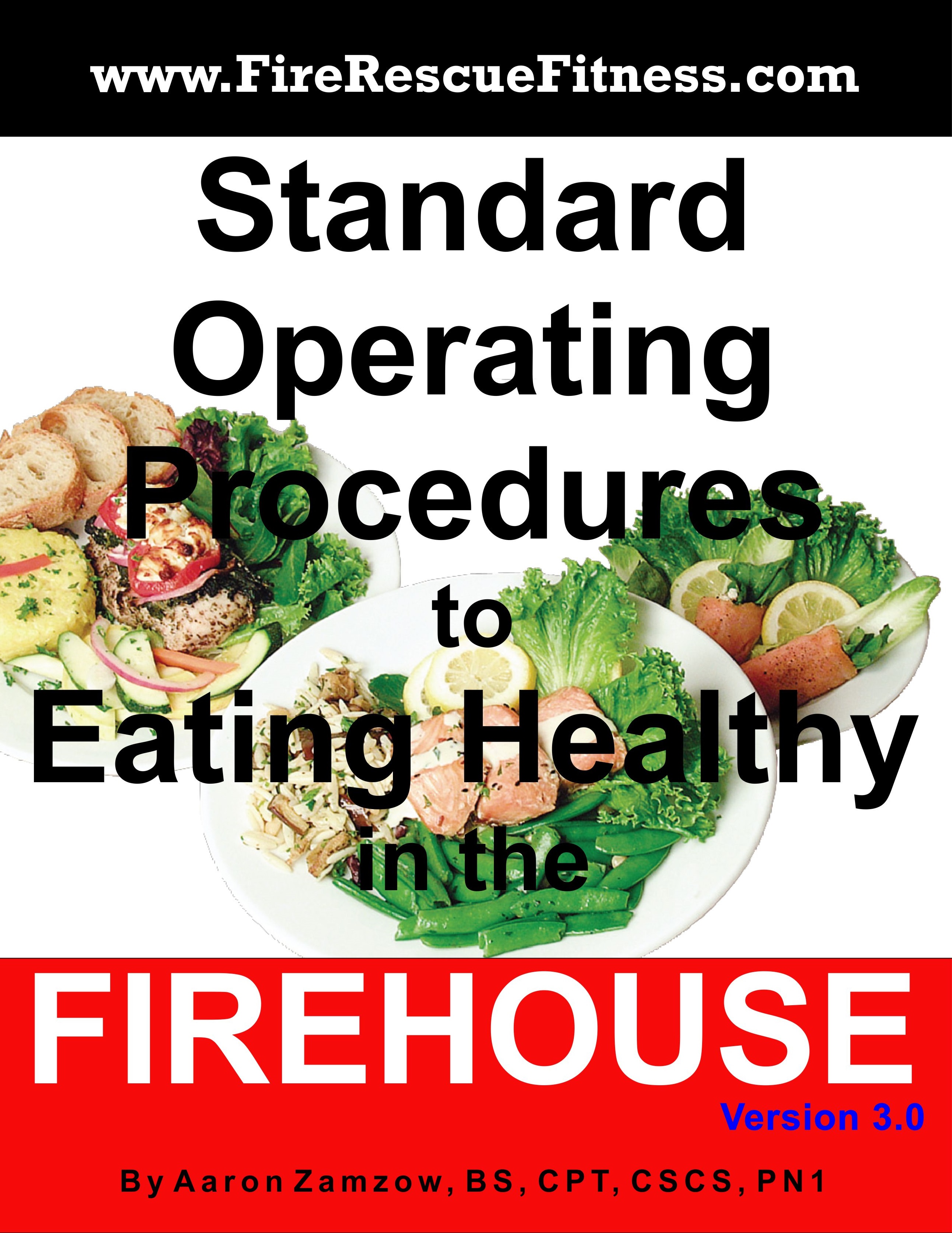 You also get the FRF Standard Operating Procedures to Eating Healthy in the Firehouse –Six easy to follow guidelines to get you lean and "fit for duty." they are easy to follow and give you easy to follow food suggestions and meal plan.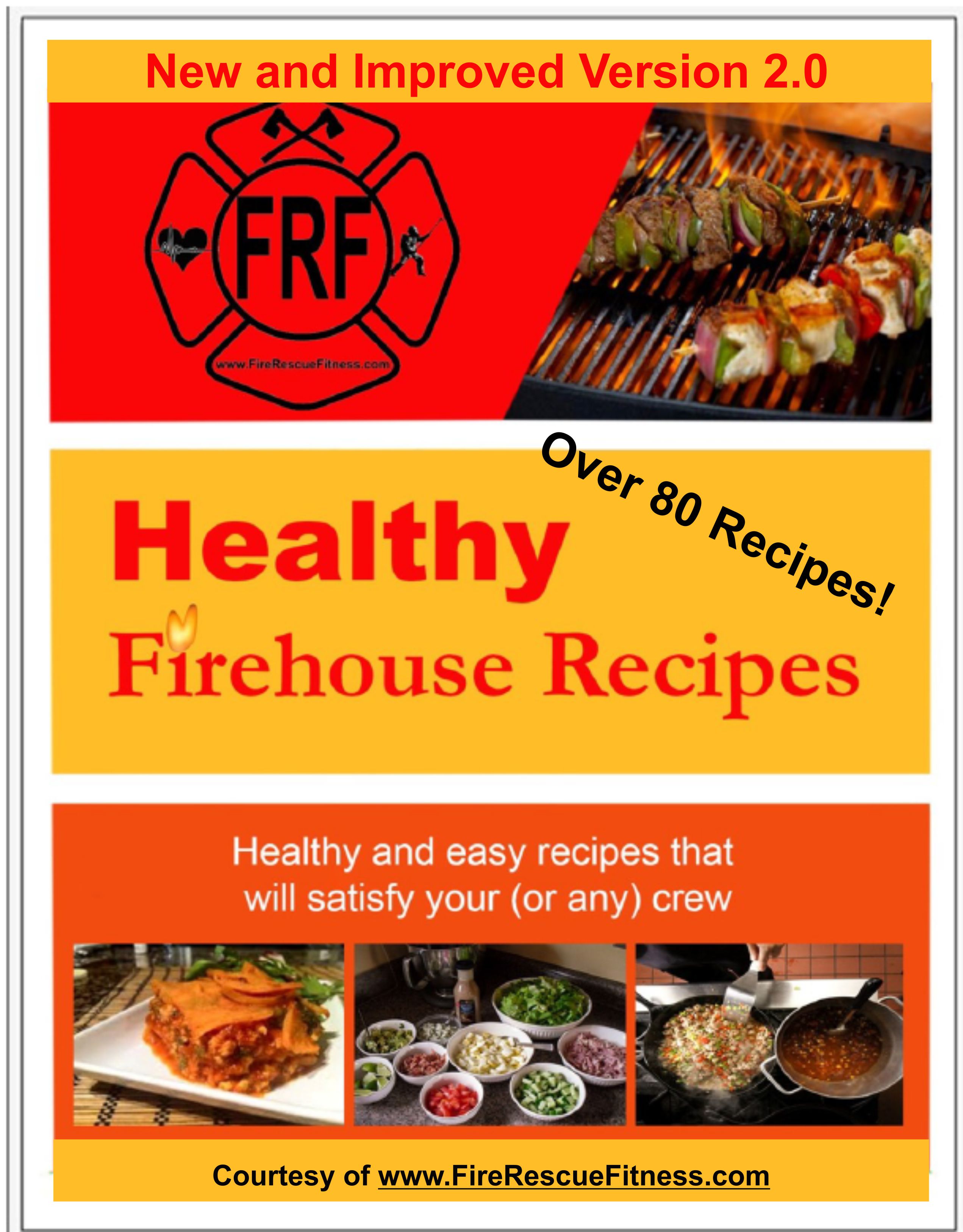 Need some great and healthy recipes? Get the FRF Healthy Firehouse Recipes Cookbook (version 2.0). –Cooking for a group of hungry firefighters is not easy– if you don't cook something tasty you will hear about it from your crew…for a long time. The goal of this eBook is to provide some tasty and easy recipes for you and your crew.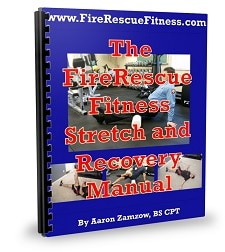 Staying flexibile is a must for fire rescue athletes. The FRF Stretch and Recovery Manual will show you how to utilize the foam roller and FRF stretch techniques. Add years to your career with the information in this bonus PDF.
Use some of the programs for yourself and give the others to your friends and/or Crew!
Get All the Above for a Special 2018 "Fit for Duty" Price
All these Workouts and Bonuses purchased separately would cost almost $350. You can save $300 by getting these programs TODAY!
Hurry, Offer Ends May 1st, 2018!
THESE ARE DOWNLOADABLE E-BOOK PROGRAMS. YOU WILL NOT RECEIVE A PHYSICAL PACKAGE SHIPPED TO YOU IN THE MAIL. THE ENTIRE PACKAGE WILL BE IMMEDIATELY AVAILABLE FOR YOU TO DOWNLOAD AND GET STARTED RIGHT AWAY AFTER ORDERING. THIS PROGRAM IS NOT AVAILABLE IN STORES, SO YOU CAN ONLY ACCESS IT THROUGH THIS WEBSITE.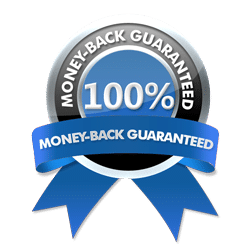 If you don't see results in 60 days or think this is 'honestly" the best workout programs for Firefighters, EMT's and Paramedics than I will give you 100% of your money back. I am trying to change the culture of the Fire Service–to be more healthy and fit. I believe in these programs…You have nothing to lose…
Train like a life depends on it…because it does (yours and your crews).
Stay safe and Healthy,

Aaron Zamzow
Firefighter, Training Officer, B.S., Peer Fitness Trainer, NASM-Certified Personal Trainer